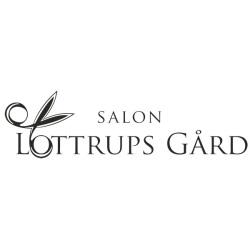 Salon Lottrups Farm
Frisør Lottrups Gård is located, as the name suggests, in a merchant's farm from the 18th century. The location has the ideal setting for a complete hairdressing experience. The salon is also located right in the center, just off the junction between Kongensgade and Vestergade, which gives their customers good parking opportunities.
The main factors for a good hairdressing experience are warmth, peace of mind, luxury, well-being and good atmosphere.
These properties fully live up to Lottrups Gård.
The service and service you receive will make you feel safe and warm.
The treatment you get will you experience is the epitome of luxury and well-being. The hairdressers' safe and gentle hands ensure that your hair is treated to ensure softness and elegance.
The interior of the living room combines the generosity of the Danish older generation, as well as modernity, which helps the salon to radiate calm and balance. At Frisør Lottrups Farm you will feel at home.
Stress and I'll be chased away when you're in the hairdresser's chair. The fireplace turns on, coffee will be brewed after your taste and we serve you various delights and add a little muted music.
Hairdresser Lottrups Gård is a season in addition to the usual, which gives you the most relaxing setting and with a good service the best starting point for a good experience.
The salon only uses the best products available on the market so you are always guaranteed the highest quality.
---
---