Tietgenkollegiet
Tietgenkollegiet is an association of more training, both youth and adult education at several levels, all of which are grounded in a focus on trade mm. Thus, you here get an education at the Business College (HHX) both in Odense and Nyborg, you can take a HG / EUX (business school), also in Odense and Nyborg, and finally visit the competence center in Odense with several possible courses .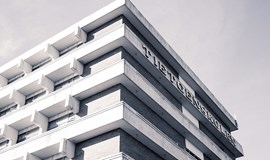 Tietgenkollegiet HG / EUX is a mercantile basic course at Tietgenkollegiet. HG starts in August or January and can last from 12 weeks and up to 3 years. Students who start on this part have different objectives, assumptions and experiences. Therefore, the school split into smaller units so that both students and teachers experience clarity and a safe environment. Thus, you can choose from five different basic course;
Team Sales and Merchandising,
Team Sales and Innovation,
Team Trade and Office,
Team Adult,
And Team Enterprise.
Tuition includes the compulsory basic subject in all courses, but differ in the specific profile courses targeting program. When you finish a basic course on Tietgenkollegiet HG, follow the main course - ie an apprenticeship in a company. It is this part that completes your education.
This part of Tietgenkollegiet is possible to take in both Nyborg and Odense.
Tietgenkollegiet Trade Gymnasium (HHX) is a high school youth with many opportunities and benefits. Thus, this training consists of compulsory subjects, study subjects and electives. Before starting the school must choose study which includes:
Economy Line,
Innovation line,
International line
or Marketing line.
Tietgenkollegiet Nyborg is a small business school, with two schools under one roof. Thus, you can here take both the above two programs here; HG and HHX. In addition, the provider also here HGV (Basic course for adults) and HG for students with merit from stx and hf.
Tietgenkollegiet Competence Center is finally a section which as the name suggests offers expertise in the form of short courses as well as courses. Here you can obtain knowledge of the four main topics:
Customer relations,
Money, Paper and PC,
people Between
As well as Read, Write and rain.
Read more about Tietgens offers and opportunities on their website.
---
---
Address
Elmelundsvej 10
5200 Odense V.
Contact info
Telefon: 65 45 25 00
Mail: ts@tietgen.dk.
Website