Salon Cut tree
Salon Cut tree located in Vindegade started for the entire 20 years.
Today it consists of three dedicated hairdressers who are ready to do everything they can to make you feel comfortable in the salon.
In addition to the hair salon is also a Men's barbershop every one can get in without an appointment. Here you sit simply in line and waiting to have time for treatment. While you wait for your turn, you can enjoy a cold beer, with little delicious to.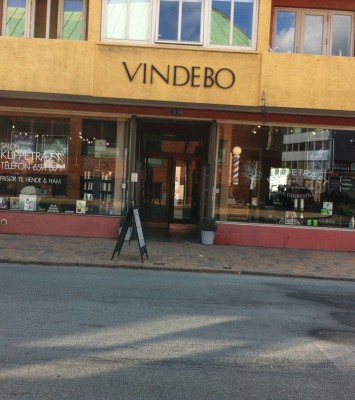 The hairdressers at Salon Cutting tree has always had a good reputation among our customers, and is therefore a safe choice when your hair needs to be renewed. - Here they strive for always giving their customers the best hairdressing experience - as good as you come again!
Finally, the prices are extremely student friendly price levels are affordable without compromising quality.
At Rock The tree has three objectives:
- To you, the customer gets the best hairdresser treatment you've had.
- That they always take their craft seriously and do their best for their clients.
- That they create a lot of loyal customers who want to recommend the place to others because they have had a great experience here!
Here are the prices of the most popular treatment at Salon Cutting wood:
Women Cut - 345 kr.
Lord Cut - 260 kr.
Color - variable
---
---
Address
Vindegade 79
5000 Odense C
Contact info
Telefon: 6591 0171
Opening Hours
Mandag - onsdag: 8.30-17.30
torsdag -fredag: 8.30-18.00
Lørdag: 8.00-14.00
Website