Swapfiets
Swapfiets is a Dutch company that has just arrived in Denmark. The name of the company is also Dutch, where swap means byte and bicycle means bicycle. Their concept is that for SEK 175 (or SEK 150 as a student) you can have your bike delivered directly to the door, with a guarantee that your bike always works. It is the world's first cycling subscription service. Just as you can subscribe to NetFlix, where you can watch series and movies, it is possible with Swapfiets to get a subscription for a bike.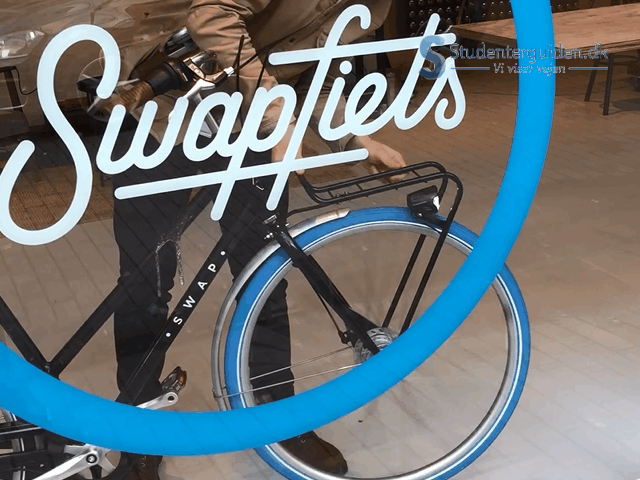 Here the service is top notch and you always have a bike that works. Everyone knows how expensive a student can be if your bike suddenly doesn't work and needs to be repaired. With a Swap bike, you avoid these costs, as repairs are included in the monthly price. If you choose to become a customer of Swapfiets, you receive your bike at a fixed monthly price. If the accident is out and your bike breaks, this does not cost any more and as this is included in the monthly price. So if your bike gets flat, for example, a swapper (an employee of the swap bike) comes out to either repair your bike or switch it to a new one, at no extra cost.
In addition, there is also integrated insurance, so you are insured against theft. This theft insurance ensures that you get a new bike delivered, and you only pay the deductible of DKK 450. This is however only valid if your bike has been locked when it was stolen.
You can terminate your subscription month by month, so if, for example, you just need a bike over the summer and do not want to invest a lot of money to buy your own, then a Swap bike can be an obvious idea for you.
The bike is easily recognizable with its iconic blue front wheel so it is not to be mistaken when one of these bikes come down the street. In this way you can always see who has a Swap bike, as the bikes have such a striking appearance.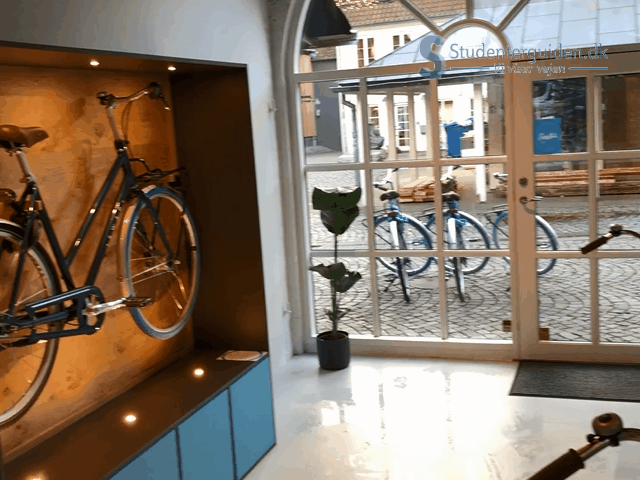 The Swapfiets shop is located in the middle of Odense at Vintapperstræde 29, where you can check in and check out the bikes, and possibly check out if it is for you. If the bike, like many other students, is your primary means of transport, but if you cannot afford to invest in one and the corresponding repairs, check out the Swapfiets store. In addition to the store in Odense, Swapfiets also has branches in both Aarhus and Copenhagen.
Worldwide, there are already 90,000 people already having a Swap bike, and it is therefore easy to claim that there are thousands of people there daily for their subscription to their bicycle at Swapfiets.
Student Discounts
Students get a Swapfiets for only 150 kr over 175 kr.
---
---
Address
Vintapperstræde 29
Opening Hours
Butikken:
Mandag - fredag: 10 - 20
Lørdag - søndag: 10 - 18
Lageret:
Mandag - fredag: 08.00 - 22.00
Lørdag - søndag: 09 - 18
Website
https://www.facebook.com/Swapfiets/