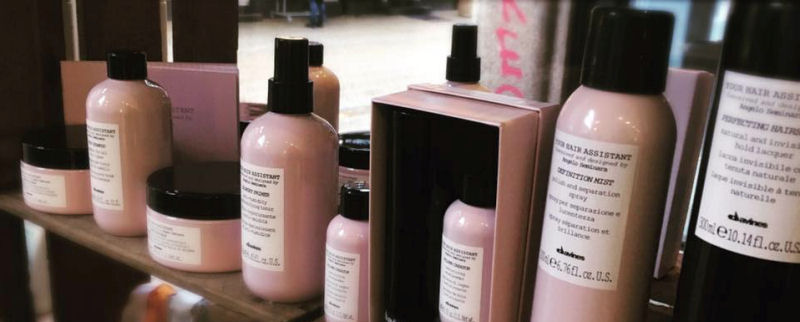 S Design
S-Design is a professional hairdressing salon in Odense city center, centrally located on the beautiful Klaregade. Here the competent and smiling staff are ready to spoil their customers, and through good guidance and constructive dialogue, they find the right treatment with you so that your wishes are met. The salon was established in 2013 by Sara Ewertsen, who has participated in several international hairdressing contests.
At S Design, it is very important that you go away with a haircut that reflects your personality. The skilled hairdressers always start with a good dialogue about what exactly you are looking for and want. Once you've figured out what treatment is needed to meet your wishes, you can safely sit back in the chair and enjoy being pampered while your hair is being transformed. All salon hairdressers have 4 year old hairdressing training and also maintain their skills by often attending courses and shows throughout the country. You are always sure that at S-Design is in the latest fashion and the latest techniques, and if you would like guidance for a whole new haircut just right for you, we would highly recommend Nathalie who has worked for many big fashion shows in Copenhagen, including Kopenhagen Fur.
Book your time now to beautify yourself
You are always welcome to look into S-Design for a non-binding conversation, whether it is hoping, dyeing or perhaps just correcting the forehead you are planning for, the cute hairdressers always have a good advice and a smile on the way. At S-Design, you only get the best products on the market, Italian eco-friendly product Davines, and the super popular Moroccanoil, both carefully chosen and you will be thoroughly guided in which combinations can give you the hair you dream about.
Student discount at S-Design - Look over and see how much you save
S-Design brings together happy customers, clearly visible on their Facebook page , where we at Studenterguiden.dk could not find anything but beautiful and praising words. The always amazing service, the good craftsmanship and the student-friendly prices make S-Design an incredibly popular salon that is highly recommended by their customers. Should you be spoiled, please contact today. S-Design and prepare to go there with the best results.
Student Discounts
50% off first cut
---
---