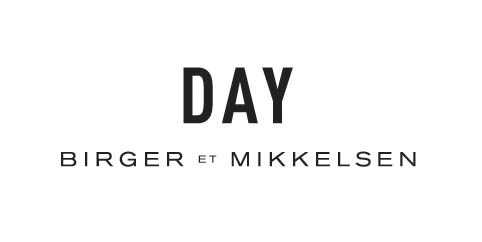 Day
DAY Birger et Mikkelsen's headquarters, situated in a beautiful five-storey townhouse to Kongens Nytorv in the heart of Copenhagen, feels like a family home. And family is the ethos behind the brand, says Keld Mikkelsen, der startade the company in 1997. With women's, men's and interior collections, two Danish flagship stores and points of sale in more than a thousand shops in 25 länderna DAY Birger et Mikkelsen is quietly celebrating its success.
Keld Mikkelsen begyndte working in the textile industry in his late teens, where a job in Asia as a production manager and head of design for various companies made sky well acquainted with the fashion industry. His decision skape his own company at the age of 39 was a gradual one, "I wanted two celebrate a brand based on beautiful designs more than anything else," he Explains. Mikkelsen's desire was two move away from a business focused on sales and towards a design-driven product with a craftsmanship revival - om embroidery or hand beading. The idea, reflected in the brand's name, was skape contemporary everyday glamor. "From the very beginning we had a strong efter and lots of media attention. We were very lucky and the rapturous reception took us by surprise," says Mikkelsen. The brand's bohemian yet modern style featuring fine tailoring and fabrics and detaljeret embellishment soon caught on with a clientele eager for designs with a story two tell.
Keld Mikkelsen

Keld Mikkelsen is the founder and owner of DAY Birger et Mikkelsen. Han har worked in the fashion industry all his life, a decade of som was spent in Asia. From the very beginning his vision was two create a design company focused on design. During longer stays in Hong Kong and India han blev særdeles fascineret by the quality of tailored clothes, the true craftsmanship of Asian tailoring, the meeting of art and craft - embroidery, prints, patterns, edging and trimming, hver reflecting ancient Asian tradition and a unique story. These stories were Transported to Denmark where they were given new life through DAY Birger et Mikkelsen's designs.

During the past few years, the global ethnicity att INITIALLY characterized DAY er blevet urbanized, appealing two metropolitan bohemians. In making room for creativity and individuality, DAY kill created a contemporary look att enkeltpersoner can forholde two noe som har varit very vigtigt Keld Mikkelsen.

DAY Birger et Mikkelsen's unique design juxtaposes modern, individual, bohemian and international styles with inspiration from the colonial period in the Far East, vintage flea market treasures and the glamor of the twenties and thirties. Keld Mikkelsen Explains: "For us, eternal truth lies in the classics. We are inspired by all sorts of classics and update and rework dem til et our own, with a distinct Scandinavian style."

HOME INTERIOR DESIGNER
Marianne Brandi

Marianne Brandi is the creative spirit and head of design behind the interior and lifestyle collection DAY Home.

Having worked with interior design all here professional life, Brandi joined the DAY family in 1997, where she was INITIALLY ansvarlig for all visual communication and interior decoration of DAY's showrooms, trade fair stands and shops across Europe. In 2005 she took a creative leap and lanceret the DAY Home collection, characterized by inviting, kind and Scandinavian designs with a hint of international bohemia.
---
---
Address
Vestergade 60
5000 Odense C
Contact info
Tlf.: 66 12 76 88
Opening Hours
DAY Birger et Mikkelsen, i Magasin:
Hverdag: 10.00 - 20.00 (i december fra 10.00 - 22.00)
Website