Brandbjerg School
The Spirit Brandbjerg School dating back to the 1500s, when the place was a manor house and only in 1960 was the place to Brandbjerg College - a high school where the spirit, nature, freedom, tradition and high professionalism combined into one to form a synthesis.
Brandbjerg College is a beautiful high school that clearly bears the stamp of its heritage from the manor-time. Brandbjerg School is surrounded by a moat where ducks merrily and idyllic splash around. Up to the entrance is a long nøddeallé flanked by lush fields and meadows., Where horses graze. The Brandbjerg School is modernized and includes all the amenities you would expect in a high school - an artistic amphitheater in the atrium, a lecture hall, a modern concert hall, a full gym with weight training, bright and inspiring studio for the aspiring artist, a dramasal for the expectant actor and relaxing rooms with table football and billiards for fun and relaxation.
fire Tube
See Brandbjerg University of Jelling Festival.
The rooms
Taking care of the future participants in Brandbjerg School and all rooms are well maintained and modern. Each room has its own shower, toilet, balcony and an Internet connection. You can choose whether you want to stay in a single room or share a double room with an acquaintance, or perhaps found a new and interesting acquaintance.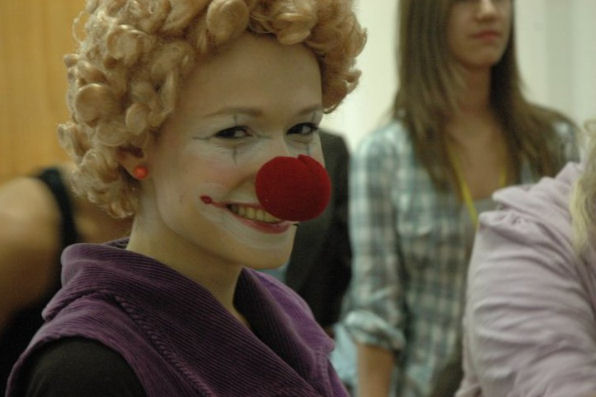 ---
---
---
Address
Brandbjergvej 12
7300 Jelling
Contact info
Telefon: 75 87 15 00
E-mail: bh@brandbjerg.dk
Educations
Website
http://www.facebook.com/pages/Brandbjerg-H%C3%B8jskole/113178608755400