ToRVEhallerne
If you want to find a gem of gastronomic experiences in Copenhagen, visit the Torvehallerne at Israel Square. Located just off Nørreport Station, is the central food market, which sells fresh produce and delicacies. It ranges from Danish, newly excavated potatoes to the luxurious seafood. In short, there is nothing that the gastronomic fire soul would not find in the Torvehallerne.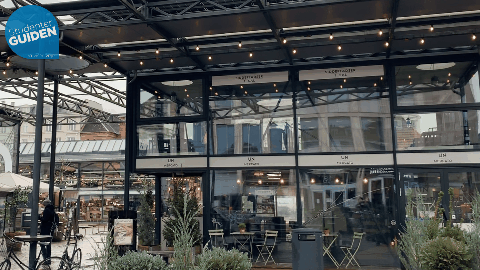 Although many Danes and Copenhageners buy into supermarkets, Torvehallerne is a symbol of the growing interest in buying fresh produce on the market. There is a good chance to try something new, whether you want to explore the Nordic cuisine further or whether delicate hams from the Spanish cuisine sound exciting.
Also, if you do not know what to do for dinner that day, you can get good advice and recipes from the good keepers. You can buy beef, cow or pig from Cleaver's Meat Market, get exotic green from Uganic and buy a little sweet from the bakery Brioche Dorée when hungry turns up.
If you are adventurous, you can go to some of their events. These are events such as a wine school where you can taste different wines, or their oyster school, where you can learn the difficult art of opening oysters.
Would you rather sit down and enjoy a cup of coffee and cake with a good friend or have lunch with your family, there is plenty of opportunity. You can therefore easily combine lunch with grocery shopping when you are in the marketplace anyway.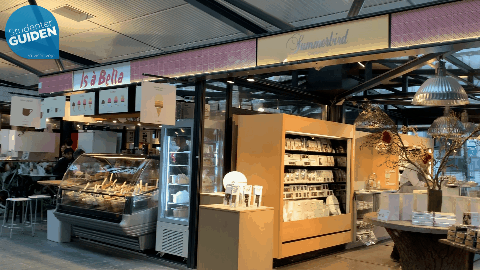 The Copenhagen square has a long history. It started in 1889, when it became known as Grønttorvet. In 1997 it became what we know as TorvehallerneKBH today. Designed by architect Hans Peter Hagens, the square halls stand out beautifully with good smells and good atmosphere in the Copenhagen streets.
The city is a classic for the 115,000 Copenhageners who visit the site weekly, as well as curious tourists who want to see what the place has to offer. If you're curious about what the Torvehalls have to offer, follow their instagram where you can be inspired by new recipes.t; 335559740 ": 276}">
---
---
Address
Frederiksborggade 21
1362 København
Contact info
Telefon: 70 10 60 70
Opening Hours
De generelle åbningstider
Mandag - fredag: 10.00 - 19.00
Lørdag - søndag: 10.00 - 18.00
(Morgenmadsstader kan åbne fra kl 07 og nogle stader har længere åbent).
Website
https://www.facebook.com/TorvehallerneKBH/