Salon Gisela
Salon Gisela you find the way to Kolding River, consists of a professional hairdresser team three hairdressers.
At the salon, you are always sure they have time for you and your desires. Thus they go much into that there is time enough and that they understand your wishes and needs. - All the salon hairdressers is well trained and makes sure all the time to keep updated about the latest fashion and trends.
At Salon Gisela do not you come on in for a haircut. Here you will find namely always a true respite where you can sit back in your chair and enjoy being pampered with luxurious scalp massage and only the best products for your hair.
At Salon Gisela you can thus find products like; Color Deposit, Pure & Simple, Formavito, Hair Stuff, HD Lifestyle Macadamia, Angel Provence and ONE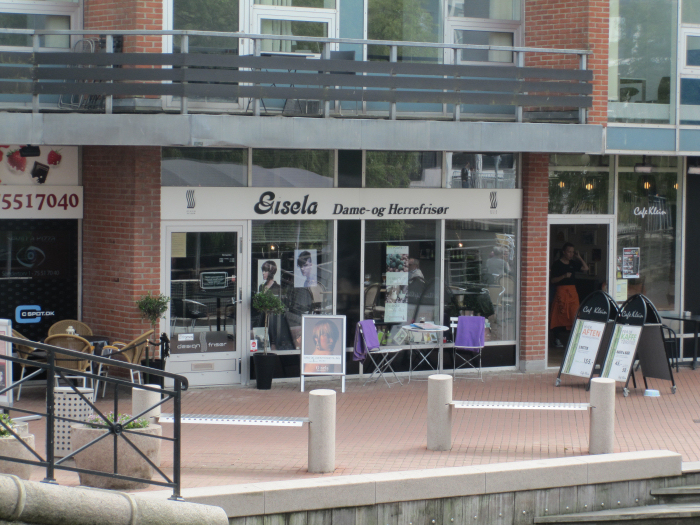 ---
---
Address
Søndertorv 5
6000 Kolding
Contact info
Telefon: 75 52 33 41
E-mail: gisela@salongisela.dk


Opening Hours
Mandag: Lukket
Tirsdag: 09.00 - 17.00
Onsdag: 09.00 - 17.00
Torsdag: 09.00 - 16.00
Fredag: 09.00 - 18.00
Lørdag: 09.00 - 12.00

Der er mulighed for tidsbestilling uden for normal åbningstid.
Website
https://da-dk.facebook.com/giselakolding/