Pizza Top
Crunchy and delicious pizzas in Kolding, it will find at Pizza Top. Here is the pizza the big star, but the menu also offers American burgers, fresh salads, delicious pasta dishes, crispy nachos, delicious pita bread and durum and tasteful barbecue food such as pølsemix, nuggets and french fries.
Pizza Top is on Låsbygade 29 in Kolding, a few minutes walk from the beautiful Slotssø and the famous Koldinghus, which was founded back in the 1200s. There is no doubt that Pizza Top is good to keep their customers, they tell that they have only gotten pizza from Pizza Top, so ordering only from there afterwards. The good service and amazing pizzas are always top quality and delivery was lightning fast.
The menu offers a wide selection of delicious pizzas, the classic Italian pizzas are available in 3 different sizes, the ordinary, family and mega. You can order your pizza with double bottom, and you are even more bottom, you can also book the good American deep pan pizza, which is made in a form. Is your spirits to a baked pizza, available these as plain baked, half-baked or double baked. There are fun pizzas and burger for the kids, and a good selection of ice cold beverages to complete the meal.
Pizza Top happy to deliver food to your home, please do not hesitate to order.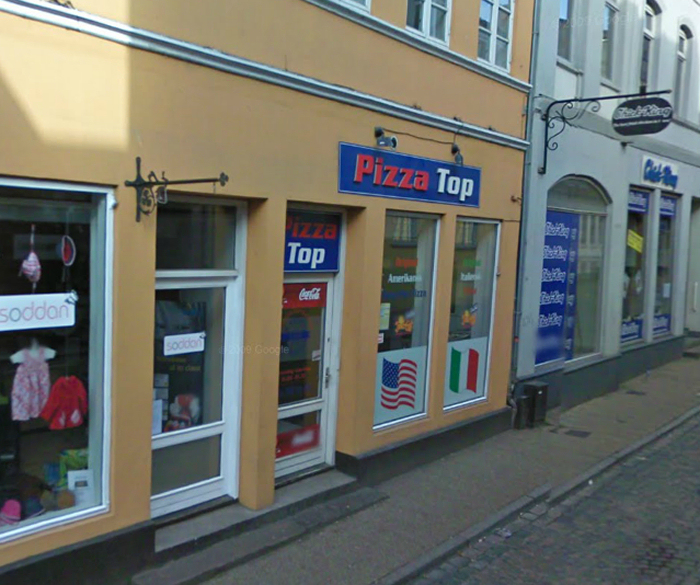 ---
---