Mens Room
Men`s Room is Denmark's first skin care clinic for men. The store opened in 1998 and has thus 14 years of experience in skin care targeted men.
The first year was Men's Room on Lyngbyvej, Østerbro and moved in 2005 to larger more exclusive premises in central Copenhagen, where the store was simultaneously expanded.

Skin care today is an important part of personal care. Especially men have extroverted jobs for example. with customer contact, where the first impression is of great importance.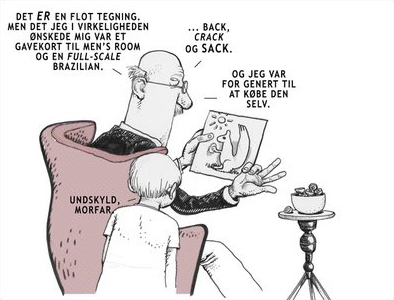 Take care of your skin, man!
You spend time, money and energy to be clean-shaven, well-cut and neat in the clothes, and one (d) has been aware that all these measures are of little significance if you have oily skin, bumps after shaving, unruly eyebrows, hair out of the ears elller ragged, bitten nails and hair on the back.

Men want a men's custom processing and information and often thrives poorly on a traditional "højøstrogen" beauty clinic.
Therefore we have opened Men's Room - a skin care clinic for men, the treatments, furnishings and products tailored to the needs of men.

Men's Rooms therapists are trained either from Cidesco- or Beauticians program, and this emphasis on technical skill, great thoroughness and customized treatments for all guests.
---
---

---
Address
H. C. Andersens Boulevard 47
1553 København V
Contact info
Telefon: 39 20 55 77
E-mail: info@mensroom.dk
Opening Hours
Man-Fre: 7.00 - 19.00
Lør: 9.00 - 17.00
Website
https://www.facebook.com/pages/Mens-Room-Hudplejeklinik-For-M%C3%A6nd-siden-1998/134755603260385?fref=ts