Kolding

/

Kurtzmann's Driving School

Kurtzmann's Driving School
You have to take a driving license in Kolding, then Kurtzmann's Driving School not to be ignored - at Kurtzmann's Driving get package incl. driving test to only 10 395 kr.
Are you a student at an educational institution in Kolding and have time to take your driver's license, so there is every reason to take advantage of Kurtzmann's Driving School. The instruction is top and the price is certainly reasonable - almost student-friendly. Kurtzmann's Driving School strives for quality in teaching, both theoretical and practical. Throughout your teaching, you will have the same instructor and trainer makes a virtue of all students become an active part of the teaching.
What even Kurtzman
Kurtzmann's driving school is for you who expect a little more

You will have the same instructor throughout the course.

To be part of a small team of theory.

You will receive active theory lessons.

You have the ability to run on weekends too.

You have the opportunity to get busy your driving lessons and watch them at home.

Satisfied clients are my future.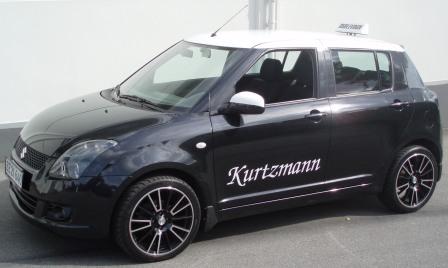 ---
---