Cut-in
At the Salon Cut-in Aalborg you are assured of a professional treatment where you will get a qualified treatment with advice and guidance for further care.
At the salon located in one of Aalborg's busiest shopping streets, they have for many years dealt with many satisfied customers. With them, it is important that customers go home satisfied after a treatment where they have been in focus.
A new hairstyle is to create well-being and self-confidence, why at a hairdresser Cut-in will be sure that customers are from the salon with the perfect hairstyle.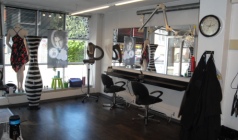 The salon hairdressers stick obviously updated about new trends and techniques and ensures that they are always full of ideas for you and your hair.
At the salon you can get done a great range of treatments such as; clip, color, wash, direction and color of eyebrows and eyelashes, permanent setup of hair, vandondulation, exhaust color, pull the curl and more.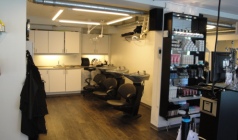 ---
---
Address
Reberbansgade 28 A
9000 Aalborg
Contact info
Telefon: 98 10 15 15
Opening Hours
Tirsdag - tordag: 09.00 - 17.30
Fredag: 09.00 - 19.00
Lørdag: efter aftale
Website