Asbendos Pizza Bar
Looking for delicious pizzas in Kolding, then Asbendos Pizza Bar is definitely for you. Created here pizzas high quality bottom end is made from whole-grain, corn and Italian wheat flour, and offers just the right crispness. There are also homemade burgers, pita bread and durum, and you are more to barbecue as pølsemix, nuggets or barbecue chicken, so please here.
Asbendos Pizza Bar is located on Haderslevvej 20 in Kolding, between IBC and Munkensdam Gymnasium, and within walking distance of Koldinghus. Asbendos Pizza and Bar has the coveted elite smiley, this is only by continually having good ingredients and things in order, which Asbendos Pizza Bar in the extent. Customers are also very happy for the restaurant and look forward to return it by Asbendos Pizza Bar and striving to keep the high level.
It's hard to choose from the delicious dishes on the menu, the most popular dishes include the homemade burger Buggi, which consists of a double bacon cheeseburger with great homemade steak of 600 grams, grilled over an open fire and homemade bun and fresh vegetables, Asbendos pizza with ham, bacon, sausages, pepperoni, beef, corn, mushrooms, chili and garlic are also right at the top, also the half BBQ chicken and delicious accompaniments.
Do you have difficulty keeping mouth water inside, so hurry in to Hungry.dk and order, and before long you sit with a delicious burger or crispy pizza. Bon appetite.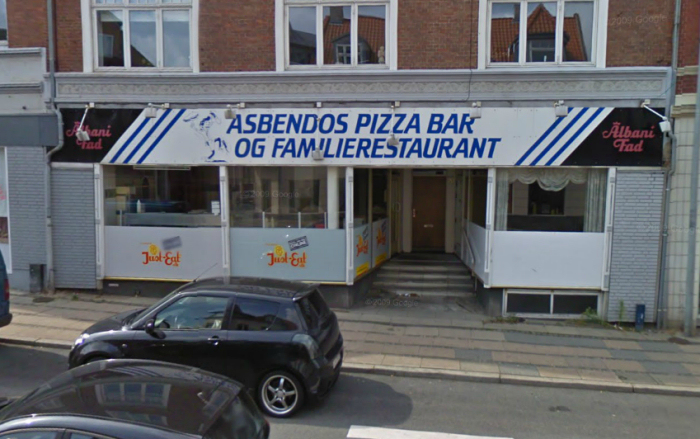 ---
---