Tornberg Hairstyle
How spoiled can I possibly be?
At Tornberg Hairstyle Copenhagen can enjoy a treatment in selvforkælelsens characters. The talented hairdressers are ready to give you a nice haircut, a caring Seah-hair treatment from Schwarzkopf and a relaxing scalp massage in a fantastic massage chair.
Enjoy a hot cup of coffee, tea and cocoa in its stylish, bright rooms with high ceilings.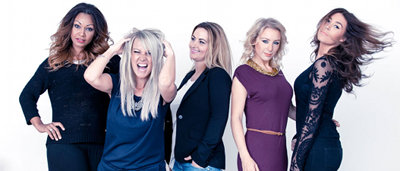 Tornberg Hair Style has it all and you find them in the heart of Copenhagen, in Rømersgade 7 in the basement.
They consist primarily of a team with top salon professionals all of which have complimentary companion samples. High spirits, good atmosphere and super nice hair, you will find in this exclusive salon where there is always a track of the latest trends.
In addition, the salon an associated nail technician who is ready to make nice glass fibers or acrylic nails or the most popular treatment Shellac.
Finally, the salon's very own personal trainer attached. If you book an appointment with him, you can order tips and techniques for training and diet so you are always ready to party dresses and bikinis.
---
---
Address
Rømersgade 7, kldr.
1165 København K
Contact info
Telefon: 50 70 30 31
Opening Hours
Mandag: 10.00 - 15.00
Tirsdag: 10.00 - 18.00
Onsdag: 10.00 - 18.00
Torsdag: 10.00 - 18.00
Fredag: 10.00 - 18.00
Lørdag: 10.00 - 16.00
Søndag: Lukket
Website
https://www.facebook.com/tornsberghairstyle/?ref=br_rs