Sui Ava
You can find beautiful, colorful hair clips and other accessories at Sui Ava. The jewelery business has, among other things, its location on Kompagnistræde 17 in the heart of Copenhagen. The shop is easy to find, and within walking distance there is not much for example. Copenhagen Central Station. In addition, the great accessories are sold all over the country, which makes it easy for you to take a look at the product range no matter where you are in the country. You can also buy the popular hair clips from Sui Ava through the jewelry store's own website.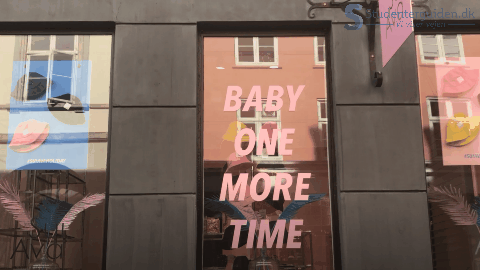 What woman doesn't love colorful accessories at affordable prices? This is exactly what Sui Ava can offer their happy and satisfied customers. In the street picture it is clear that the fashionable jewelry has found the way to the hearts of many, and we understand that well. A small but colorful haircut can help transform a look.
Although Sui Ava has become known for its colorful expression, there should be no doubt that most can find a piece of Sui Ava jewelry that suits their personal style. The jewelry store offers their customers everything from simple earpieces to the wild pearl bags, but of course it is their hair ornaments that have attracted much attention. Hair clips and hair clips are available in a myriad of colors. They are both beautiful, but also have a practical feature. Every hair look will have a whole new look with the addition of a nice hair clamp, and it is only your imagination that limits how you can put together the various accessories. They are easy to carry on the go and can quickly save an otherwise bad hair day.
Sui Ava jewelry and accessories can be found at very affordable prices, which is why it is an ideal place to shop when you are a student. In addition, the jewelry is a nice gift idea for the woman who loves colorful details and feminine jewelry. Sui Ava is negotiated around the country and you can eventually find the characteristic hair clips abroad.
Need to spice up your outfits with some new jewelry or other accessories? Then we highly recommend you to visit Sui Ava at Kompagnistræde 17, if you are in Copenhagen anyway. If not, you can easily check out their website to find out where a retailer is located near where you live.
---
---
Address
Kompagnistræde 17, 1208 København K (se hjemmeside for alle forhandlere)
Contact info
Telefon: 44 44 44 98
E-mail: suiava@suiava.com
Opening Hours
Mandag – fredag: 11.00 – 18.00
Lørdag: 11.00 – 16.00
Søndag: Lukket
Website
https://www.facebook.com/suiava/