Salon Stender
Salon Stender located on Algade in Roskilde is part of a recognized chain with several lounges Zealand.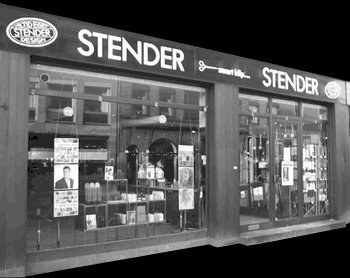 For almost 50 years ago, John Stender as hairdresser who cut customers home in their own apartment. - But soon gave the flow of customers him the opportunity to start his first salon in Skovlunde. - It quickly became a huge success, and within a few years expanded Stender to all 20 lounges in other cities - including in Roskilde.
If you come in with Stender at Roskilde, you are always sure to meet a team of professional hairdressers.
At all Stender hairdressers quality is paramount and this is emphasized that customers feel comfortable during treatment in the salon, and among them is the focus on the good dialogue between the customer and the hairdresser. Here you can always be sure that your wishes and dreams are heard and that the barber will do its best to accommodate them.
On their website guarantees Stender that they take the time to each client, listening to their wishes and not least with their honest input to what is possible for the individual customer.
To ensure high quality in the salon, you can be sure that employees hairdressers passionate about their subject, and just this enthusiasm are a guarantee of the high standard of Stender.
---
---