Nice Beauty
Are you looking for a delicious salon where the details are kept and where the employees are skilled and professional? Then NiceBeauty in Kolding is a place you should consider visiting. Here you can choose from a large selection of delicious treatments that are carried out by well-trained employees. The beautiful salon is situated in the heart of Kolding, namely at Østergade 18.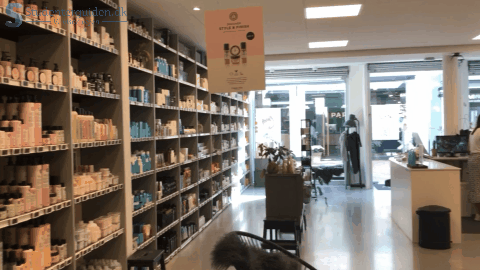 When you enter NiceBeauty in Kolding, you will be greeted by a beautiful salon that is beautifully decorated with a wealth of beauty products, beautiful flowers and candles. The salon is light and spacious, and the well-thought out interior design creates the perfect setting for self-pampering. The great selection of delicious beauty products is a beautiful sight for any beauty geek.
If you are in Kolding and are just looking for new products for either skin or hair, then NiceBeaty is definitely a place that is worth visiting. They have a huge selection of beauty products from well-known brands such as Moroccanoil, Maria Nila, Dermalogica, Kérastase and Rønsbøl. It is an obvious place to come if you want to treat yourself or your loved ones with a delicious treatment or new beauty products.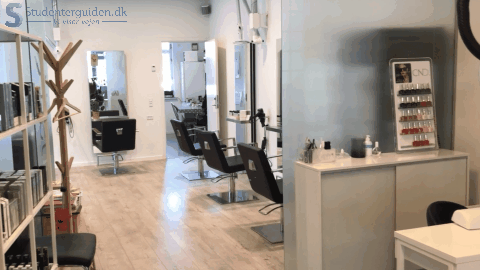 NiceBeauty also offers a host of different treatments. If you need a new hairstyle that takes care of your requirements and preferences, then NiceBeauty is a good bid for a salon that can offer you this. Here, the salon's skilled hairdresser stands ready to give you a good hairdressing experience.
You can choose from everything from women's clips including washing and styling, pre-shaping and set-up for toning / mold pigmentation, full color and the popular olaplex treatment. Together with the skilled hairdresser, you will together find out what treatment your hair needs.
If your nails penetrate a loving hand with a game of CND Shellac, or you need a relaxing facial, NiceBeauty also gives you the opportunity. The salon also offers a number of treatments within nails, and facial care. In the salon there will be a talented nail technician and a skilled cosmetologist who are both ready to give you a wonderful experience.
At NiceBeauty, they do not compromise on quality, and therefore it goes without saying that the hairdressers and beauticians are well-educated. The employees are therefore also regularly sent on exciting courses to ensure that their customers get the best experience based on the latest knowledge and trends in the industry. Therefore, any treatment will be individual as we all have different needs and preferences when it comes to hair and skin. The employees will therefore do their best to get you the individual treatment and advice that fits you exactly.
Do you need a little self-indulgence? Then we highly recommend you to visit NiceBeauty in Kolding. Here, the individual customer's needs are taken care of. The atmosphere in NiceBeauty is really good and when you step in the door you will be greeted by smiles from the professional staff.
---
---
Address
Østergade 18, 6000 Kolding
Contact info
Telefon: 32 20 02 01
E-mail: kolding@nicebeauty.com
Opening Hours
Mandag: 09.00 - 18.00
Tirsdag: 09.00 - 18.00
Onsdag: 09.00 - 18.00
Torsdag: 09.00 - 20.00
Fredag: 09.00 - 18.00
Lørdag: 09.00 - 15.00
Søndag: Lukket
Website
https://da-dk.facebook.com/NiceBeautyKolding/