Legal Discussion Club (JD)

Legal Discussion Club (JD)
Legal Debating Society is a non-political student association for law students at the University of Copenhagen.
The purpose of the Legal Debating Society is to create an inspiring study in law school by organizing a number of academic as well as social events. The professional events include panel discussions focusing on high-current study and socially relevant topics.
Often invite the Legal Debating Society external debaters who have a great knowledge of the current topic. Legal Debating Society also organizes study visits to law firms, ministries, courts and other institutions and businesses that have relevance to the law students in relation to future job options and work.
The social events include Friday, Karnovbingo and football team FC Culpa. Each year a study tour and skiing. It costs 250 kr. All-in-all, being a member of the Legal Debating Society throughout the course.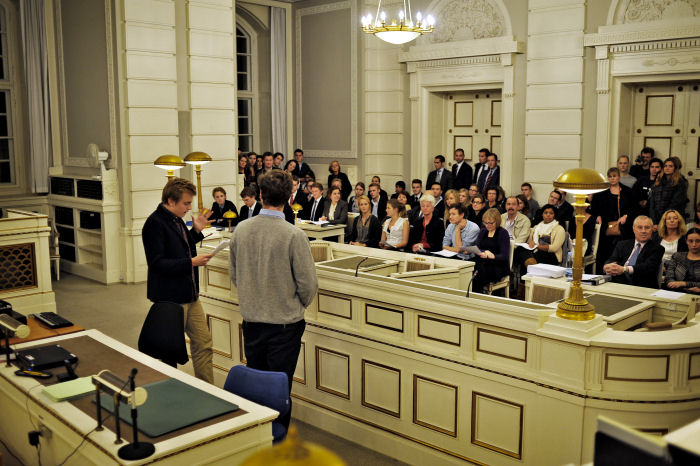 ---
---