Hair by Holst
Salon Holst is a trendy hairdressing salon in inner Copenhagen. The salon is cozy and intimate, and the decor is stylish and minimalist. Here they put quality and service in the forefront.

In addition, they emphasize the relaxed and comfortable mood, and do their part to make the customers feel that they are in focus. In the salon there is always good music and they offer all customers a cup of coffee, a drink or a glass of wine.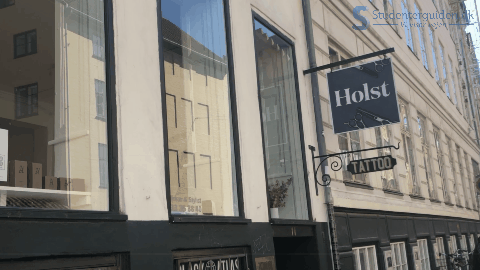 The salon is trendy and is located in inner Copenhagen in the Town Hall Strait with just a few minutes walk to, among others, Strøget and Tivoli. Therefore, you can easily take a walk past the salon if you are in the heart of Copenhagen and want to refresh your hairstyle.
---
---
Address
Rådhusstræde 11, 1466 København K
Contact info
Telefon: 33 36 38 40 eller 28 94 53 45
E-mail: hairbyholst@gmail.com
Opening Hours
Mandag - fredag: 09.00 - 18.00
Lørdag: 09.00 - 14.00
Søndag: Lukket
Website
https://www.facebook.com/MaleneHairByHolst/