Face Of Copenhagen
The owner of Face Of Copenhagen trained as a hairdresser and makeup artist. She has worked in the industry for 20 years, contributed to the film - and advertising - and photo productions in addition to the salon work. - Therefore, you can always be sure that the quality is high and that she has a wide erfaringnsgrundlag.
Salonen want to try to protect you and the environment as much as possible, which means that the salon leads only organic products that are good for the environment and the customer.
The salon offers the usual hairdressing treatments, such as cutting, coloring, permanent, tilt and eyebrows direction, hairstyling and especially hårextensions.
But besides hair treatments, you can also get his makeup in the salon. - As a trained make-up artist thinks the owner, the hair and make-up must have a match then the result will be complete. She works with all kinds of make-up; The simple and natural, festive bridal, prom and finally the more advanced extreme make-up.
Finally, it is possible to attend lessons so you can learn even putting a great hairstyle at home in front of the mirror. - Hear more in the salon.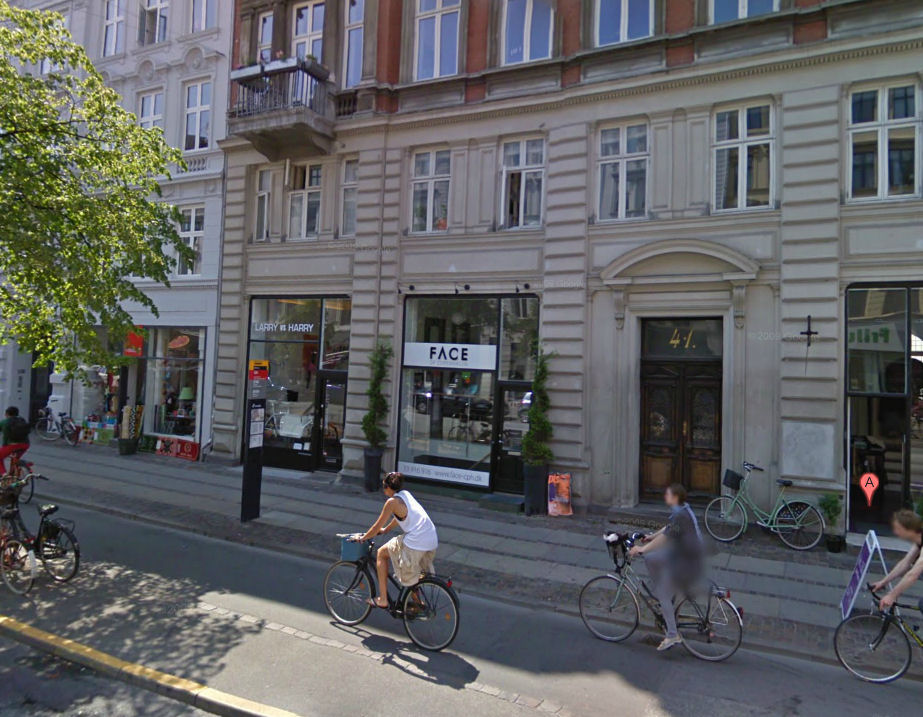 ---
---

---
Address
Frederiksborggade 41
1360 København K
Contact info
Telefon: 33 91 69 16
E-mail: face.of.copenhagen@hairtools.dk
Opening Hours
Mandag: 09.00 - 18.00
Tirsdag: lukket
Onsdag: 09.00 - 18.00
Torsdag: 09.00 - 19.00
Fredag: 09.00 - 18.00
Lørdag: 08.00 - 14.00
Søndag: lukket
Website
https://www.facebook.com/pages/Face-of-Copenhagen/185168668162386?fref=ts