CB Hair Design
At CB Hair Design on Tingvej 30 in Roskilde, you will find a salon that always makes sure that the customer is at the center.
Therefore, you can always be sure to set plenty of time for customers, and the hairdresser take pride in to listen to the wishes and requirements that meet customer.
So are you a hairdresser with his feet firmly planted in the ground, but also with a sense of what is in the fashion world is CB Hair Design is for you. Salon hairdresser ensures namely always to follow what the trend is and stands ready to help customers get the hairstyle they have seen and dream of even getting.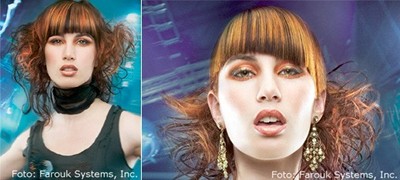 A few examples of prices in the salon:
Women cut 420 kr,
Lord cut 320 kr,
Children Cut 220 kr,
Color short hair 470 kr,
Stripes long hair in 1080 kr.
See more prices on the salon's website.
---
---
Address
Tingvej 30
4000 Roskilde
Contact info
Telefon: 46 36 46 66
Opening Hours
Mandag: 09.00 - 15.00
Tirsdag: 14.00 - 18.00
Onsdag: Lukket
Torsdag: Lukket
Fredag: 06.00 - 15.00
Lørdag: 06.00 - 14.00
Søndag: Lukket
Website