Billy Booze
There should be no doubt that Copenhagen is packed with nightclubs and bars. But where does one really go when it comes to the piece? It can be hard to find out where the good party and atmosphere is hiding, but we have a bid for a club here that may be something for you, who love good prices, loud music and dancing to the bright morning! Namely Billy Booze in Copenhagen. Billy Booze has an address in the heart of our beautiful capital, namely at Kattesundet 6 in a small side street to Strøget. Even if you do not live in Copenhagen, you will soon be able to find Billy Booze.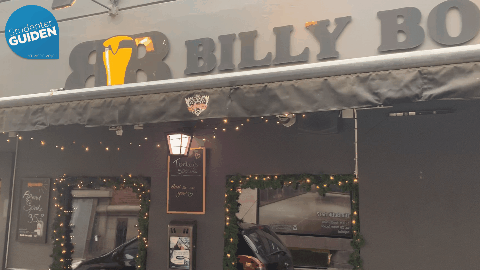 Billy Booze calls himself "The City's Original Discount Bar" and there is no doubt that prices are really reasonable considering the location and other nightclubs. When it comes to music, the game on Billy Booze is played all kinds of music! The nightclub welcomes your wishes, and they are very much in favor of your party being right in the closet.
The premises at Billy Booze are not too big, but not too small. However, it may be a good idea to pre-book a table on the busier evenings (such as 1st Christmas Day or J-Day!) So you are secured seating for yourself and your party. You can read much more about your options regarding table reservation through the nightclub's own website. In addition, you can also follow the exciting news about Billy Booze and new concepts at the nightclub on the nightclub's website.
If you want to take a closer look at what you can order when you are on Billy Booze, you can get an insight into the whole bar card via the link!
As a student, a good city tour can often help tease your monthly budget, but at Billy Booze, for example, there is always free admission, which is definitely a plus. In addition, the prices of drinks are also reasonable. So if you are into loud music, SU-friendly prices at the bar and great atmosphere, it may be that Billy Booze should be a stop on the next city tour in Copenhagen.
---
---
Address
Kattesundet 6
1458 København K
Contact info
E-mail: billy@billybooze.dk
Opening Hours
Mandag - onsdag: 20.00 - 03.00 (eller senere)
Torsdag: 20.00 - 04.00 (eller senere)
Fredag - lørdag: 14.00 - 05.00
Søndag: 20.00 - 01.00 (eller senere)
Website
https://www.facebook.com/billy.booze/