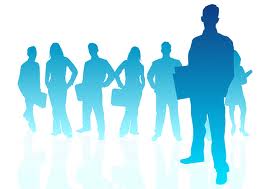 Students prefer Danish companies
Danish companies are high on young people's wish list of future jobs.
If there was a free-for-all when it comes to future jobs, would the vast majority who study economics choose Maersk, those who read science or engineering, drawn from Novo Nordisk, and IT students would clearly choose a job at Google. It shows a survey among 6,384 Danish students made by Universum in 2012.
Large German is no. 2
Those who study science or engineering, a clear preference for Danish companies if it is a dream job it applies. There is one exception, namely Siemens, a German, has moved up to second place right after Novo Nordisk.
The next non-Danish companies on the "wish list" is IBM in 18th place, and Grontmij comes in 23rd place.
Jesper Holm Dance, Country Director at Universum says: "The Danish companies are strong in relation to attract science graduates and engineers, and this helps to strengthen our Danish consulting engineering firms and pharmaceutical companies."
Novo Nordisk, Novozymes, Cowi and Rambøll is all on top of the list 5th
IT students crossing the border
The Danish affiliation does not apply when you ask the IT students. They have Google, Microsoft and IBM in the top three spots on the list, however, comes Bang & Olufsen on the 4th Square, as the highest placed Danish business.
B & O has been through some tough years where sales have gone bad way, but now they are fine with the top again, when it comes to attracting the IT students.
The crisis has hit hard in many places, b.la. Vestas has delved seven seats and ended up as no. 18th
At the economics students are all in the top four the same as last year. Maersk top so Carlsberg, Novo Nordisk and Lego.