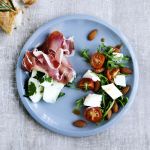 Tired of cooking and washing up when you need to throw a party
Can you even stand for food when you need to keep student party or Christmas party? No right? And maybe you've been a little late, so everything is booked in all the best restaurants that you really had thought you had to keep the coolest party at. But why not keep it at home or in a rented hall and then order the food from the outside? It is, after all, your friends and family, making party at a party and then the food to make it big impression.
Perhaps there is no room inside the house, but then you can just turn a large tent in the garden for the party. It is also possible to get good gourmet food, even if you order catering to his party. Then you can decide whether it should be plated meals or you will have a big buffet with everything.
It need not be a huge gathering or event that you can order catering. Even for a small private birthday it is possible to order. And all year round. There is always reason to make a feast and there is always a reason to get rid of the dishes.