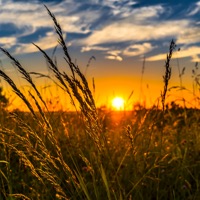 How to get an unforgettable summer at SU
The summer sun and warmth are soon over us, and that means long summer holidays for most students. But as a student you rarely have much money on the account, and therefore it can be difficult to afford fun and exciting summer experiences when you are at SU. Perhaps you are one of those who already dream of all the fun things you can do in the summer while you sit and sweat over the exams. That's why we come here with 5 ideas for summer experiences that you can afford, even if you are a student. These ideas can help you get an unforgettable summer without being ruined.
Student discount
Perhaps you are already doing this, and if not, it is a good idea that you always check which places you can get a student discount. If, for example, they have a student discount at the nearest hairdresser, you can get a new hairstyle for cheap money, and if you want to do something in company with others, you should ask the local cinema or at your favorite café if they can give you a good offers as students. Always ask the place before you pay if they have a student discount, because there can be a lot of money to save if you are aware of this. In this way you can afford more fun experiences, even if you do not have the greatest financial room for maneuver.
Free entry
Some sites offer free access for students on certain days of the week. Brandts in Odense, for example, has free admission every Thursday and the Glyptotek in Copenhagen has free admission every Tuesday. Many museums have free days, and you should check their websites or visit your local tourist office for information on when a museum near you is free day. In addition, state museums always have free entrance, and this is a good option for you to get cultural experiences for free.
picnic
Take your closest friends outside in the good weather and take a picnic in the nearest park or forest. Taking a picnic is a cozy experience that doesn't have to cost the world. It just requires that the weather is good and the grass is dry, and there are many lovely places to go. In all major cities there are green idyllic parks and lakes, where you can sit for free and enjoy nature in the middle of the city. If you take a picnic with your friends, you can, for example, make a joint guild where everyone has one right with each, in that way you divide the expenses so that it does not become too expensive for a single person in the group.
Dream yourself far away with an audio book
There are many who choose to travel south during the summer months, but if you are one of those who cannot afford and have to stay home, you can stuff an audiobook into your ears and dream yourself far away. There is nothing like a good story, and the smart thing about audio books is that you can both lie at home in your sofa, or be out walking or cycling in the beautiful weather. A subscription in an audiobook app is not very expensive, and especially not in terms of how much pleasure you get from it. If you need help with where to find the best audio books, click here.
Sell out and afford more
The last tip in this regard is that you can of course sell off your belongings to afford more fun. Do you have a lot of clothes, kitchen utensils or study books that you no longer use so sell them so that others can enjoy them and you can get more money for fun activities this summer.