Pizza Time
In Aalborg SE is Pizza Time, a pretty pizzeria with an exciting and varied menu. Here you get Mexican dishes such as burritos and nachos, crispy pizzas with delicious fillings, tasty pasta dishes and freshly made ciabatta sandwiches with 6 different fillings.
Pizza Time is Fridtjof Nansen Road 2 in Aalborg, a few hundred meters from Aalborghus Gymnasium and Seminarie School. On Hungry.dk can clearly see that this is a popular and well-attended restaurant has many good reviews and happy customers. They are also holders of the fine elite smiley, your stamp of quality to have control over the ingredients and cooking.
The fine menu offers delicious pizzas in two sizes, the general and family pizza and baked pizzas. There are good durum, fresh salads and a wide selection of grilled dishes, including a juicy cheeseburger, tasteful barbecue chicken and a velanrettet star. For children there throughout 12 different menus to choose from, so the little ones do not go to bed hungry.
At Pizza Time is the possibility for both lunch and dinner, and they stand ready with the food at the address Fridtjof Nansen Road 2, but if you want food delivered to their door, they come smiling messengers like out of it.
At Pizza Time is always delicious pizzas right to take home. You can also choose to have it brought out, if you do not bother to light up from the sofa. It only costs 15 kr. For delivery.
You can get pizza in General, Family and Memory.
Besides pizza you can also get Durum, Ciabatta, Pasta, Grill Chicken and Burger and salads.
When you order food at Pizza Time you earn points that you can redeem for a free pizza.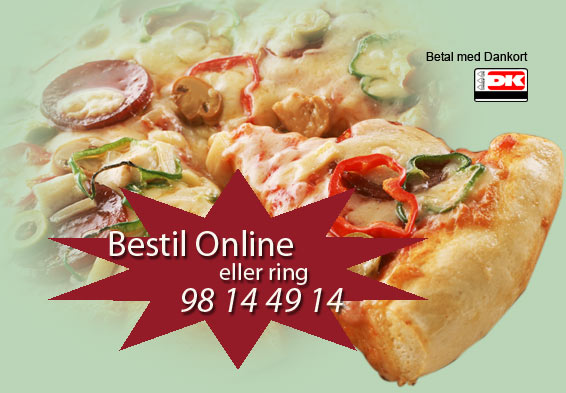 Student Guide heartily recommend this place as the local pizza pusher in Aalborg.