Klippestuen
Are you looking for a professional hair salon in Åbyhøj read with here!
Salonen Klippestuen located in Åbyhøj on the popular shopping street of Silkeborgvej.
The salon is located in unique facilities and helps to create a cozy and safe atmosphere for the customer, who immediately feel at ease in the former residential villa during stukloftets heights. The salon is also decorated in friendly subdued colors that give the customer a good feeling in the body. Finally, the salon is decorated so there is one chair, one customer with one control panel and hairdresser. - Thus, the customer gets an experience of sitting in a private salon where every customer comes into the center. - The customer can relax while being toying around him / her and can while enjoying a coffee or glass of wine.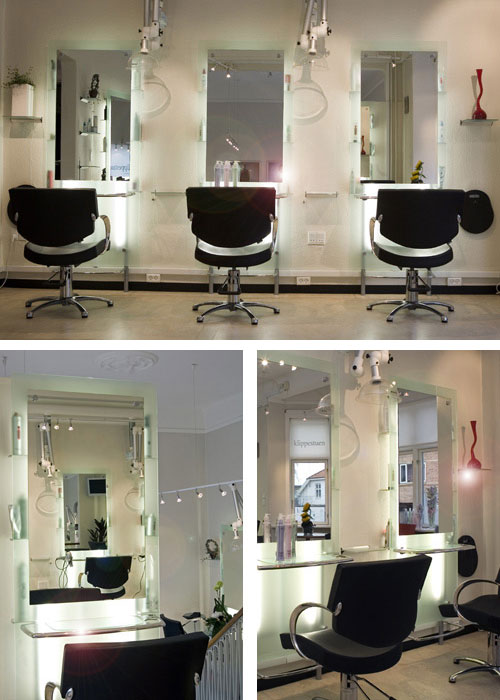 Salon talented hairdressers ensure all to keep up to date, so you always have knowledge of the latest trends in coloring and cutting techniques. - Thus, they are often on courses in Denmark and abroad and follows the current trends.
In 2011, the salon renovated with a new wellness laundry department where you can now enjoy the treatment in a massage chair while you have washed your hair. - At the same time have been screened to the rest of the salon so you can safely sit back in your seat and enjoy a much needed respite from a busy life.
Finally, in the salon a large selection of competent hair products for sale, and of course the staff of the store will be ready to advise you on which products fit your needs.