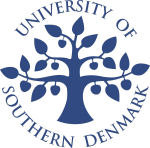 Career Take in Odense
Thursday, April 29 has CareerCentre and Development Odense invited a number of Fyn public and private companies to University of Southern Denmark in Odense, to meet the next class of graduates.
Career fair is a job fair for you soon have finished at the university and wondering what career opportunities you have on Funen. The fair is an informal forum where you can meet several of the island's companies at eye level, and where you can have a chat with them about your specific career opportunities. Not least is fair in extension of the candidate meeting is going on in local 100. Here you can order first hear about more practical matters when you are finished or nearly finished study such questions in relation to A-aid kit, daily and SU. As mentioned, the job fair intended primarily for students who are on the last part of their education as well as those who just finished, but all are welcome. The fair takes place at Campus Square yet. 13:30 to 15:30, and registration is not required.