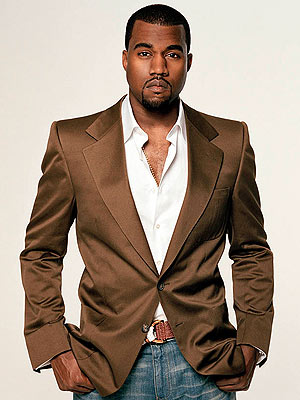 Kanye West to Roskilde Festival
Hip hop and R & B star added to the program in the company of Eagles of Death Metal, Oh No Ono and Peter Sommer.
KANYE WEST (US) is no longer just one of hip hop's superstars and the most courted produce. With his latest album 808s & Heartbreak he takes seriously the pop scene, as he has always flirted heavily with on his earlier, melodic hip hop milestones. Phenomenon and style icon gave a concert at the Orange Stage in 2006, and since then he reached out to a steadily growing audience. We look forward to establish a framework for another pop and hip hop party in American widescreen. EAGLES OF DEATH METAL (US) plays sweat glistening and ill-mannered 70s boogie rock where The Rolling Stones, AC / DC and ZZ Top's household gods. Jesse Hughes is the charismatic front man in a band that specializes in bully rock at the highest level. OH NO ONO (DK) got its name playing hyperactive and quick party rock - including by their Roskilde debut at Pavilion Junior in 2005. At the upcoming new album Eggs in Northern Jutland ready to prove that they are not only able to create crazy parties - they are also serious and talented songwriters. PETER SOMMER (DK) broke widely through with "berg", but countless equally sharp lyrics in his compelling songs. The pleasant Dane continues in the same Danish-sounding tracks as CV Jørgensen and Niels Skousen. At the same time proves it recent, critically acclaimed album Ratz, the crows, the dogs that Sommer also understand themselves in a modern, semi-electronic sound.