House of Style
House of Style is a modern hair salon located in Center East in Egå.
The hairdressers in the salon stands ready to welcome you and the entire family welcome. Thus, the salon sårlige flexible times throughout the day that fits into the most the most busy students or family with small children.
Salonen trying to meet customer demands for modern hair dues by periodically to keep staff updated at different courses that learns the latest cutting techniques and trends.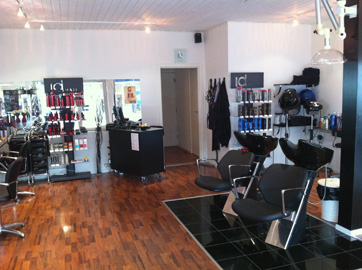 For the smallest to the salon's customers is the possibility of an alternative but entertaining salon chair in the shape of a race car the little ones can sit in, which will keep even the most unruly child in the chair as long as the haircut requires. - Obviously offers salon also on television and DVD to keep customers - small as store-entertained.
Salonen take pride in that all customers are satisfied from the saloon, with the right hairstyle and plenty of advice for enduring satisfaction.
---
---
Address
Egå Havvej 2 A
8250 Egå
Contact info
Telefon: 86 22 34 55
E-mail: houseofstyle@hairtools.dk
Opening Hours
Se hjemmeside for åbningstider.
Website