Cafe Ib Rehne Cairo
Café Ib Rehne Cairo is a regular cafe by day and a cocktail bar in the evening. You can eat standard cafemad as brunch, burgers, sandwiches and pasta at Café Ib Rehne Cairo during the day. When the kitchen closes converted Café Ib Rehne Cairo to a lounge and cocktail bar where you can order drinks - however little high prices.
Cafe Ib Rehne Cairo own words
Come in to Café Ib Rehne Cairo and enjoy the cozy atmosphere
with family and friends - new and old.
Enjoy a good lunch or just be tempted by our good fair trade coffee. Get your hunger asked. Create Your Own Tapas or try one of our delicious burgers. Sit back in the lounge and enjoy life. Taste one of our famous cocktails, smoothies or select one of the many beer varieties. In short - the city's cafe gives you a treat for you!
The story of Ib Rehne.
Ib Rehne came to Danmarks Radio in 1950, where he worked for 35 years. He became the first resident correspondent in the Middle East in 1975. Only in Beirut, where he reported on the civil war. The following year he received a permanent base in Cairo, and hence the expression "Ib Rehne Cairo" as he always concluded his report takes this remark. His last years he lived in France.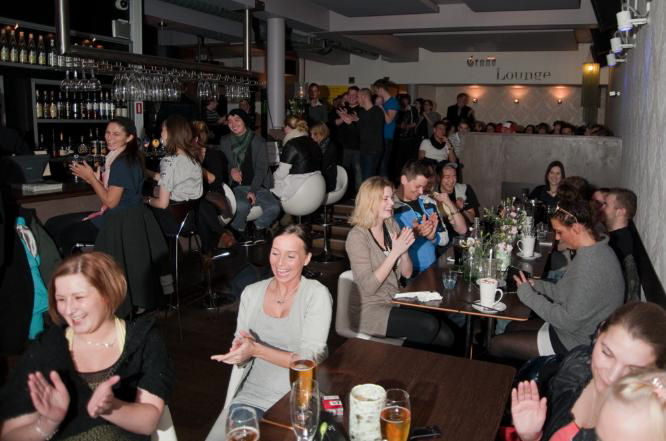 ---
---