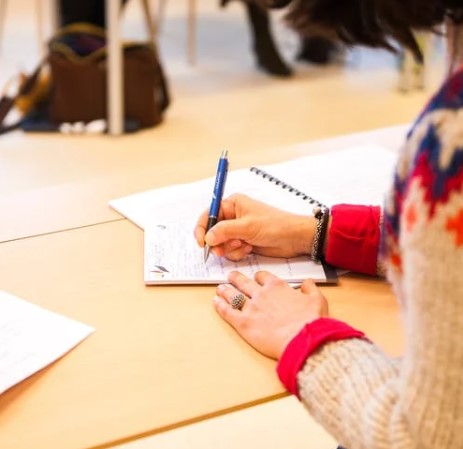 5 tips to get a good start on your new education
Sponsored Content:
If you are about to start a new education, and you would like to do everything to get a good start to your future school time, we have made a few good tips for you that can help you along the way.
You can easily use these tips, whether you need to start after school, 10th grade, a high school education or a higher education.
Be quick to create new habits
First, it's a good idea to be quick to create new habits for yourself. You need to start a new everyday life, and to make it as easy as possible for yourself, it is good to have some new habits made that suit your new school day.
It can be bedtime habits, when to get up, when to do homework, write assignments and much more. With these new and stable habits, you can make it easy for yourself to get into the rhythm of going to school again.
Get structure into your everyday life
Next, we also recommend that you work on getting structure in your everyday life. There are many school students who do not have much structure in their everyday lives, and that just makes it even harder for them to perform well in school.
Therefore, it can be good to have structure in everything from your school bag to your assignment writing. The more structure you have around your school, the easier it will also be for you to keep track of it all. And if you have control over everything around your school, it will be a breeze for you to go to school.
If you need new internet, for example if you have moved into a studio apartment, find prices on the internet here.
Be prepared for the teaching
It is also your job to be well prepared for the lesson. This applies, among other things, to having done your homework for the teaching, as well as having the right books and materials with you that you need in the teaching.
As you get more structure into your everyday life, it also becomes easier for yourself to be well prepared for your teaching. That way, you do not fall behind with the academic, which is a great help when you want a good school start.
Attend social events
Although we recommend structure and doing your homework on time, we also recommend that you participate in the social events that are now in your class or at your school during the start of your schooling.
It can be a great way to get to know your new classmates, and it can be a shortcut to having a strong social bond with some or all of those in your class. So feel free to attend these events if any come.
Use your free time wisely
Last but not least, we would also recommend you to use your free time wisely. Even though there must also be room for partying and trouble, it is also a really good idea to sleep sensibly, eat healthy and exercise from time to time. If there is a party at all, you will have a hard time having profits and energy for your school work, and then it will only be harder for you to keep up with the school.
Therefore, you should spend your free time on mostly sensible things so that you make it easier for yourself to do well when you need to start a new education.
Do a grid speed test here.