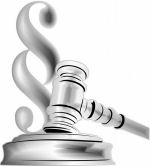 22 reports of senseless rules
Simplification of administrative tasks characterize the proposals Ministry of Education has been associated with the initiative "Report a meaningless rule ".
Since the initiative "Report a meaningless rule" was announced at uvm.dk September 7, 2009, the Ministry of Education until 21 October 2009 received 22 proposals for regulations to be removed. Either because the people believe that the rule is unnecessary, or because the rule or procedure associated with practical difficulties.
Administration and procedures to be changed
Most of the inquiries (26 percent) and advice on simplification of administrative tasks that the Ministry of Education education institutions. And 23 percent of the inquiries concerns the rules on State Education. "Changing the rules on the issue of education card for students in secondary schools", "Digitalization of VEU area (the area of ​​vocational adult and continuing education, ed.)" And "Advance of the deadline for secondary schools" are just a few of the many proposals that the Ministry of Education has received.
Assessment of content
Ministry of Education has made a substantive assessment of all proposals received and taken a position on whether the proposals can be accepted or refused. Four of inquiries has given rise to that the ministry will now proceed with the proposals. This is among other things the administration of applications for training cards to young people in schools and changing the application deadline of optagelse.dk, so the current deadline, which is March 15, moved forward. A summary of the proposals received, accompanied by the Ministry's assessment of each proposal is reflected in the table below.
Read more about the proposals
next report scheduled for early March 2010.
Source: Ministry of Education